Naturopathic Manual Therapy (NMT)
We utilize visceral manipulation (aimed at restoring proper movement and function to your organs), massage techniques, stretching techniques (muscle energy stretching), trigger point release, craniosacral therapy (aimed at releasing fascia restriction and balancing your craniosacral rhythms), eustacian tube release, nasosympatico, spinous/joint manipulation, kinesiotaping, cupping, and exercise recommendations to help you toward better function.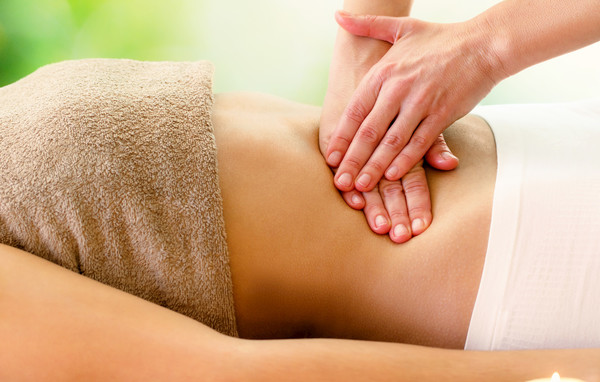 Visceral Manipulation is a manual therapy consisting of gentle, specifically placed manual forces that encourage normal mobility, tone and inherent tissue motion of the viscera (organs), their connective tissue and other areas of the body where physiologic motion has been impaired.
Visceral Manipulation (VM) works with the body's internal membranes and organs or visceral system (the stomach, liver, intestines and other internal organs) to locate and alleviate any abnormal points of tension throughout the body.
 
Visceral Manipulation is useful for:
Swallowing difficulties

Digestive problems

Headaches

Incontinence problems

Back and neck pain

Shoulder and hip pain

Carpal tunnel & other repetitive strain injuries

Whiplash and other physical trauma

And many other conditions
CRANIOSACRAL THERAPY
What is CranioSacral Therapy?
CranioSacral Therapy (CST) is a gentle, hands-on approach that releases tensions deep in the body to relieve pain and dysfunction and improve whole-body health and performance. It was pioneered and developed by Osteopathic Physician John E. Upledger after years of clinical testing and research at Michigan State University where he served as professor of biomechanics.
How does CranioSacral Therapy Work?
The craniosacral system – the membranes and fluid that surround, protect and nourish the brain and spinal cord – has great influence over the proper function of the brain and spinal cord (central nervous system).
Every day your body endures stresses and strains that it must work to compensate for. Unfortunately, these changes often cause body tissues to tighten and distort the craniosacral system. These distortions can then cause tension to form around the brain and spinal cord resulting in restrictions. This can create a barrier to the healthy performance of the central nervous system, and potentially every other system it interacts with.
Fortunately, such restrictions can be detected and corrected using simple methods. With very light pressure, we evaluate the craniosacral system by gently examining various locations of the body to test for the ease of motion and rhythm of the cerebrospinal fluid pulsing around the brain and spinal cord. Soft-pressure techniques are then used to release restrictions in any tissues influencing the craniosacral system. Craniosacral Therapy is able to alleviate a wide variety of dysfunctions such as chronic pain, headaches, injuries, ADD/ADHD, poor mental clarity, mood disorders and more.