Clean Water for Better Health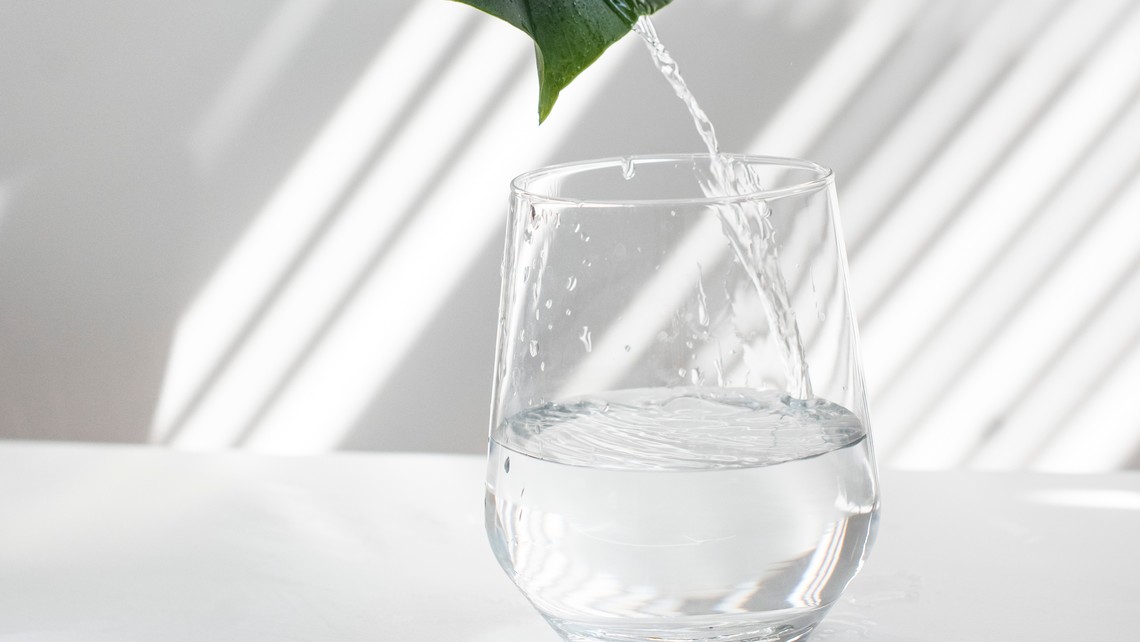 In our medical practice, we often talk about those foods and nutrients which we should be putting into our bodies — and those which we should avoid. 
However, today we are going to dive into the issue of water quality here in the United States (pun intended). 
First, we'll explore the medical issues affiliated with tap water and different possible contaminants, and we'll explain how your Naturopathic Doctor can assist you with detoxification. Then, we'll make some suggestions for the prevention of ingestion of hazardous water contaminants.
Let's talk about our tap water. 
Often, the tap water that flows into our bathrooms, kitchens, and school drinking fountains contains chemicals like PFAS (Per and Polyfluoroalkyl Substances), arsenic, lead, and pharmaceuticals — all of which can be harmful to our health:
According to the Environmental Working Group, as of January 2021, locations within 49 states in the U.S. tested positive for extremely toxic fluorinated compounds called PFAS. A recent study conducted by the Yale School of Public Health has linked PFAS to an 80-120% increased risk of miscarriage in pregnant women, listing drinking water as one of the primary routes of PFAS ingestion. Since PFAS remain unregulated, it's completely up to private well owners to determine whether or not their water contains these toxins.
 
Dangerously high levels of arsenic have been found in the drinking water wells of more than 25 states within the U.S. Long-term exposure to arsenic can cause cancer, and studies also show a positive correlation between arsenic and heart disease (hypertension-related vascular disease), stroke (cerebrovascular disease), chronic lower respiratory disease, and even diabetes.
 
Schools built before 1986 have tested positive for lead contamination in their water. Keep in mind that no level of lead is safe for consumption by children. Forty-four years is the average age of public school buildings within the United States, which means that lead-based plumbing was the norm when most schools were built. Furthermore, on weekends and during the summertime, water sits stagnant within school pipes, allowing the lead from the pipes more time to leech into the water.
 
Pharmaceuticals can enter our water sources by way of human excretion and also by means of drugs being flushed down the toilet. According to the USGS, wastewater treatment plants that receive discharge from pharmaceutical manufacturing facilities registered a 10 to 1,000 times higher concentration of pharmaceuticals than those plants across the U.S. that do not receive PMF discharge. Another source of pharmaceuticals in water is runoff from livestock-feeding operations; miles downstream from these operations, drugs such as acetaminophen, caffeine, cotinine, diphenhydramine, and carbamazepine have been detected. 
What can be done about all these contaminants? 
How can we make sure that we're minimizing our exposure and digestion of these harmful toxins?
Step one should always be a visit to your Naturopathic Doctor. At PND, we can test your body for contaminants such as heavy metals and chemicals. Then, depending on the results, we will identify the sources of exposure and come up with a plan for detoxification and elimination. For example, Vitamin C can help with lead detoxification.  However, caution would be required in iron overload as Vitamin C enhances the absorption of iron.  Hence we formulate a customized plan that is safe and effective for you.
Step two, you'll want to take a look at your water source at home. Your water can be tested for contaminants. Contact your local county water department. You can also view the results from your county by going to https://www.ewg.org/tapwater/ and entering your zip code.
Step three is to find a good quality water(s) filter for your home. There are many options available in a range of prices. Always check the filter's spec sheet before you make a purchase, because you'll want to determine which materials the filter can and cannot remove. Carbon filters, like the Brita filter or pitcher, are least expensive.  Some fridges come with a water filter.  These are decent but may not remove everything you need them to -- hence the importance of knowing what's in your water. Reverse osmosis is the most effective way to remove contaminants. Many grocery stores offer a Reverse Osmosis station, and customers can bring their own glass or BPA-free jugs to fill with clean water.   Hot showers (or taking a bath) can present a significant exposure to contaminants absorbed through the skin.  Fortunately an inexpensive filter can be placed before your shower head to remove chlorine and other contaminants.   Similarly, a filter ball can be hung under your bathtub spout to filter bathtub water.  The rainshower filter for your shower is available at PND dispensary and bathtub filters can be purchased online.    
Step four is to send your family members to school and to work with their own water, filtered through your home water filter. If possible, elect for a glass or stainless-steel water bottle so the heat from the day doesn't allow toxins from plastic water bottles to seep into the water. If you're traveling and don't have your own water with you, opt for store-bought bottled water (glass bottle is preferred).
At PND, we filter the drinking water and therapy water for our patients and employees. In fact, we filter it for contaminants, run it through UV to kill any microbes, and then re-mineralize it to make it more nutritious and alkaline.
We know that a cleaner body is a better functioning body, and we set the bar high for ourselves and our patients to be in the best possible state of health at any given time. Since the human body is made up of 60% water, we place a high priority on ensuring the cleanest water consumption by our patients.
Resources
Pharmaceuticals in Water (usgs.gov)