Covid-19 and Effective Coping Techniques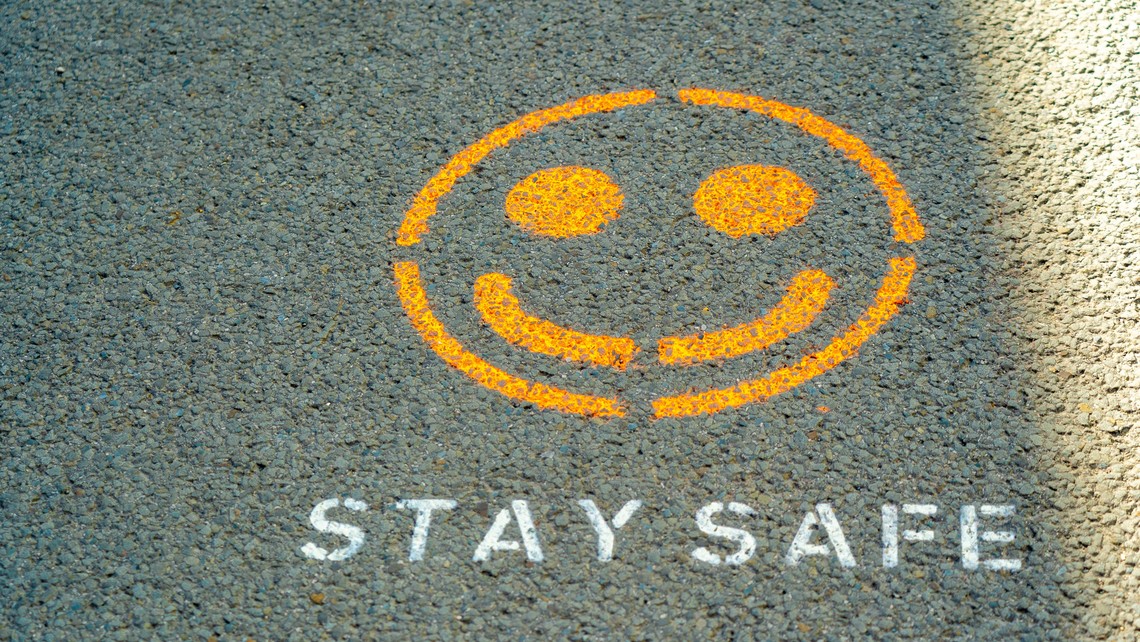 By now, we've all come to terms with the fact that COVID-19 is here for the long-haul. For some of us, the last few years have served up an extra dose of feelings like anxiety, depression, loneliness, stress, and fear—to name a few. 
Marriages have been put to the test.
Patience has been tried.
Parents and children alike have been expected to share work and school spaces, internet bandwidth, and close living quarters for 24 hours a day, 7 days a week.
And while some families have been forced to get cozy and share elbow room, other individuals have been necessarily isolated and alone—possibly for months on end. Workers in certain professions have been completely overwhelmed, asked to put in overtime hours or pick up the slack due to sick co-workers or shorthanded work crews. In other professions, workers have been let go due to the slowing economy, and money is tight. 
No matter what your situation, I highly recommend that you sit down with a cup of tea, take a few deep breaths, and map out some personal coping strategies for getting through the low points.
Here are some recommendations and suggestions. Please feel free to add your own in the comments below.
First of all, if your anxiety stems from the thought of exposure or getting sick—it is absolutely okay to remove yourself completely from situations that may put you at risk. People are starting to learn that it's okay to say "no" in almost any situation. Family gatherings and holidays are being postponed or celebrated differently. Trips are being postponed or cancelled. Employees are working from home. Meetings and conferences are held over Zoom. Groceries are ordered for curbside pick-up or delivery. We are making it work. 
 
This brings me to the next point. Do not be afraid to embrace the temporary use of technology for both business and social purposes. We want to remove as many obstacles to socializing as possible, and with technology, business and personal connections can continue without creating unnecessary health risks. Skype, FaceTime, and Zoom can be used for meetings, classes, lessons, appointments, and connecting with friends and family. It's better to connect using technology, than not at all.
 
Move your body. Go for a walk, a jog, a bicycle ride. Breathe in the fresh air. If you are able, drive to your favorite "nature spot"—a river, a lake, a mountain, a field, the ocean. Meditate, do yoga, stretch. Play tennis with a friend—you'll be far more than six feet apart! If you are stuck inside, pull up a YouTube workout video or jog in place while you're watching a show. Raising your heart rate and breaking a sweat will feel great and increase serotonin.
 
Focus on physical distancing—not social distancing. Call your friends on the phone, especially those friends who live alone or far away from others. Schedule a regular virtual appointment with a counselor or therapist to discuss your feelings. Have a game night with your friends over Zoom, and elect to play a fun get-to-know-you game like "Never Have I Ever" or "Two Truths and a Lie." Even if the games get silly, keep them going: laughter is therapeutic.
 
Adapt and learn new ways to socialize while maintaining 3 feet of distance (per the CDC). Space out easels in your backyard and paint together with your neighbors, or invite friends to bring their own folding chairs and sit outside to watch the sun set together on your front lawn. Take a walk around your neighborhood and wave to the people you see on the way. Encourage your kids to draw inspirational messages with chalk on your driveway: We are all in this together! Stay healthy, stay safe! Make someone smile today! The more opportunities you create to connect with friends, neighbors, and even strangers on any level—a smile, a wave, a word of cheerful greeting—the better it will be for you, and for them.
 
If you are feeling lonely, write a letter to a care home resident. Reaching out to someone else who might be lonely, particularly with a handwritten letter, could brighten both of your days. Who knows—perhaps you will discover a new pen pal? 
Bonding happens when you connect with those people who are closest to you.
Take this time to bond with your spouse or partner, your children, your best friends, your extended family, and even your pets. (More than one dog has wagged a tail in cheers to this unknown event which has resulted in his or her owner staying home every day!) If you are "stuck" together anyway, this bonding time could prove to be one of the most fruitful periods of your life. 
Bridging happens when you connect with people from different networks.
Perhaps you are disgruntled at work, and thinking of seeking alternative employment. The pandemic has motivated so many people (in all professions) to revisit their goals and dreams, to rethink their desired job position—or even their desired industry! Entrepreneurs are taking this opportunity to test out their business savvy. Other people are seeing unfulfilled needs within their communities, and jumping on the opportunity to make money while meeting those needs. If you are seeking a change in your profession, then networking with those outside your own circle is the first step. This is also a form of social connection that is good for mental health. Regardless of whether you follow through with the change, you will have learned something about yourself and your interests.
Linking is connecting with the right resources or services.
Whether you're seeking counseling, medical consultation, grocery delivery, education, employment, or personal/business connection, having the correct resources makes all the difference in the success of your endeavor. I encourage you to reach out to trusted personal connections, such as your physician, family members, close friends, neighbors, and trusted co-workers in order to find the connections you seek. If something or someone feels "off" or doesn't seem like the right fit—try another option. Don't give up; the solution is out there. Ask for help. 
Your Prairie Naturopathic Doctors are here to help too.
Please reach out to us as soon as possible if you are struggling socially, emotionally, or physically. We are happy to help you formulate your plan for an improved quality of life, and to put you in connection with others who can help. We firmly believe that life can still be good, despite everything we've been through since the pandemic began. 
Please share below: What (or who) has helped you to cope with the effects of COVID-19?
---
Resources:
https://naturopathic.org/page/covid19resources
https://aanmc.org/featured-articles/aanmc-covid-19-resource-page-2/
https://bastyr.edu/news/general-news-home-page/2021/09/covid-19-isolatio...