Holiday Stress: Don't Let it Rain on Your Parade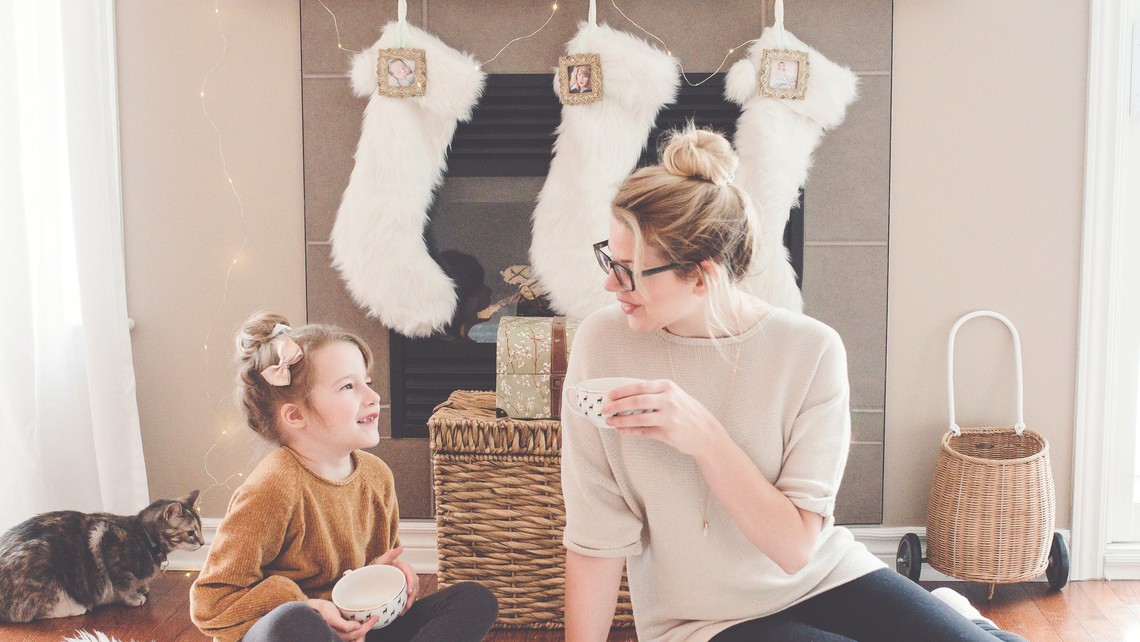 Stress shows up in many forms, especially during the winter holiday season. Typical, everyday stressors include lack of exercise, lack of nutrition, lack of sleep, financial worries, relationships, work, and even exposure to environmental toxins. Holidays tend to extend our To-do lists and cause us to overcommit, raise our expectations, and neglect our physical and mental well-being. 
Everyone's body responds differently to these stressors. Thankfully, there are a variety of ways in which we can bring our nervous system back into balance following a stress response.
Nutrition – With holiday joy come holiday sweets and treats. Under stress, we tend to reach for quick-fix foods to satisfy hunger and combat cravings. However, it is during these stressful times when our body needs the most nutritional support. Make sure to start the day with mindful eating. Slow down. Aim for plenty of protein, healthy fats, B and C vitamins, and magnesium. Ask your naturopathic doctor if vitamin and mineral supplements could help balance your diet.
Hydration – With gatherings, parties, and social events, adults tend to increase consumption of alcohol and caffeine during the holidays. Try to begin each day with a big glass of water and continue drinking water throughout the day. Opt for green tea with no added sugar if you need a mild caffeine boost. Limit excess alcohol consumption; alcohol is dehydrating and puts extra stress on the body's immune system. Make your own fancy drink by pouring seltzer water into a champagne glass. Brands like LaCroix, Bubbly, Perrier, Polar, Waterloo, S. Pellegrino, and AHA offer a variety of zero-calorie, zero-sweetener flavored options. 
Exercise – As the holiday calendar starts to fill up, there tends to be less time for working out. But when we exercise, our body releases endorphins. These chemicals act as natural mood boosters that counteract anxiety and stress.  Keep exercise on your schedule during the holidays to experience it well. Try a brisk walk with the dog before heading to your office party. Dance to some fast-paced holiday music while you're waiting for dinner to bake. Find some dance or Pilates on YouTube and get the whole family involved. Choose exercises that make you feel joyful. Build fond memories by doing them together with visiting friends or family.
Change the Expectation – Be mindful, especially during the holidays, of what makes you feel frantic and stressed. Choose to say "no" to those activities and events which leave you feeling anxious and frazzled. Instead, focus on the people and activities that bring joy and laughter. Remember to ask for help if you need it. If it feels like a burden to cook dinner for your entire extended family, suggest a potluck and assign each guest a main dish, side dish, salad, or dessert. If crowds give you anxiety, offer a coffee date with one or two close friends in lieu of a big holiday party. Opt for a Secret Santa-style gift exchange instead of purchasing expensive gifts for everyone on your list. Do what it takes to enjoy the holiday season by removing stressors one by one.
Journal – Write down at least three things that make you feel grateful and happy each day. You may also use your journal to make lists to keep you on track, record positive affirmations and mantras, and document stress triggers so you can create a plan for reducing future triggers. Set simple, achievable goals and celebrate your successes—no matter how small. 
Be Kind to Yourself - Avoid self-shaming when you "only" accomplish three-quarters of your To-do list. Remove items that aren't the most important. Add items that encourage self-care. Give yourself permission to curl up on the sofa with a blanket, a mug of tea, and a good book. Go to bed early and fall asleep to the sound of rain. Take a bath with Epsom salt and lavender essential oil.
Visit Your Naturopathic Doctor - Your ND will help set up a plan for your reduced-stress holiday season. He or she may suggest holistic treatments like sauna, cranial electrical stimulation, or massage therapy for full body calming relaxation. Adaptogen herbs can be used to balance the body's stress response. Herbal nervines and teas may help calm nerves and improve digestion.
Winter holidays can be fun, joyful, and invigorating if you are able to balance the festivities with downtime, good nutrition, exercise, and stress-reducing practices. We are here to help you with all of the above!
Build Health. Live Well.