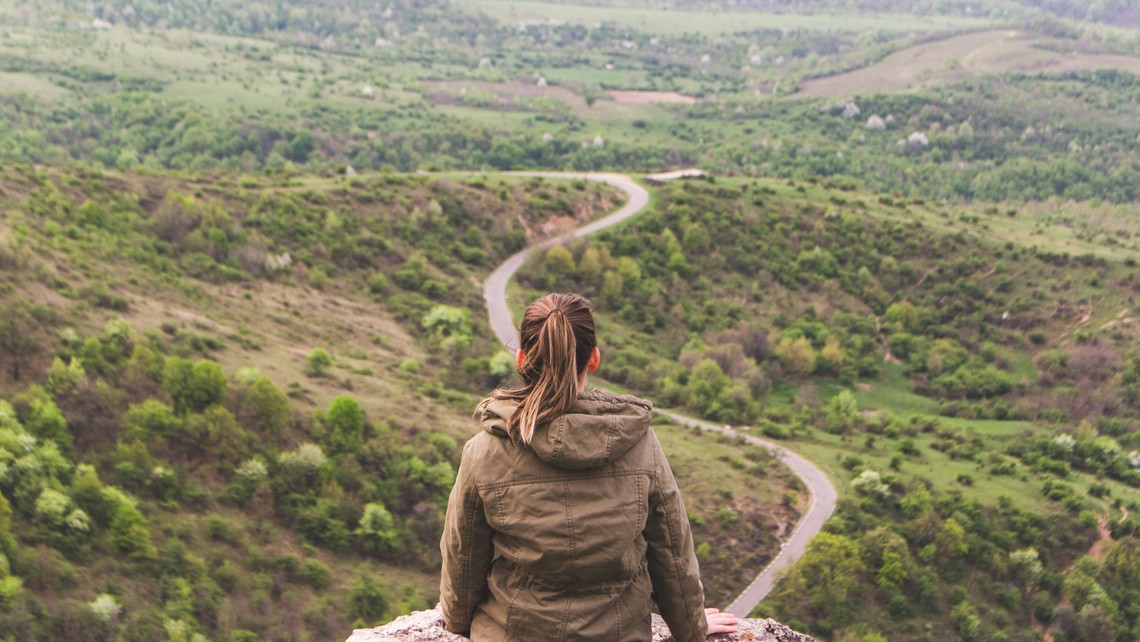 Have you ever wondered exactly what we do at the PND Clinics?
You've seen the list of our services, but how exactly does your Naturopathic Doctor customize your healthcare plan to meet your specific needs?
Let's walk through the proven steps your doctor will take to guide you through the journey to your best health. 
This process is truly a journey. The terminology we use here at PND corresponds with the steps of a journey, with the destination being your best possible state of physical, mental, and spiritual health. 
Discover (2-day)
The first step along the journey is all about evaluating your current state of health.
At Exam Visit #1 with your doctor, the two of you will talk all about… you.
To make the most of your visit, you may choose to bring a list of questions and concerns to your appointment. Because we take your total wellbeing into consideration, together we will examine your physical, mental, emotional, genetic, environmental, and social health.
Our goal for this first visit is to form a connection with you, understand how your systems are functioning and your goals; we'll conduct a thorough history, physical exam, and initial testing. The doctor-patient relationship is of utmost importance along your journey, and we strive to educate and empower you to take responsibility for your health. 
Exam Visit #2 with your doctor is where the healing process begins.
We recognize your body's inherent ability to heal, given the right circumstances. You will receive a report of our findings and an introduction to the tools at your disposal, particularly those available at our clinic and those which you can access at home. This visit will include your initial plan, which may include further testing, such as your body's toxicity levels, food intolerances, and nutrient deficiencies, along with the prescription for an initial series of therapy.
Contact us to schedule your first visit to Discover the underlying causes, so we can get you started right away! schedule@prairiend.com
Map (1-month)
During the observation phase while we wait for further information to be complete, we typically do an initial series of therapy to begin the process of healing and observe how your body responds.  This begins the healing and helps us understand more about what it will take to achieve your goals.
Exam Visit #3 with your doctor is where the journey is mapped.
At this visit, your doctor will help you hone in on exactly what needs to be done in order to improve your health. Based on your test results, together you and your doctor will formulate a plan to focus on your current health needs.
Your doctor will help you better understand your unique path to healing, and what your journey will entail. Among other things, the process typically includes naturopathic physiotherapy (NPT), a change in diet or hydration, natural medicines such as customized botanical formula, and a new regimen of supplemental nutrients.  Along the way we work on improving lifestyle such as, an updated exercise plan, or a strategy for actively reducing stress.
As you work together with your Naturopathic Doctor, your relationship will continue to develop, and you will begin to see him or her as your trusted guide along this health-oriented journey.
Build Health (90-day cycles)
At this point along your journey, you are working to build health, improve function and rise above your symptoms.
Our goal is always to address the underlying causes of your illness, rather than to suppress your symptoms. To this end, we will activate, build, & cleanse, your body's organs and systems until they are functioning at their optimal capacity through daily, weekly, or monthly therapy.
Every 2-3 months, you'll meet with your doctor for a re-evaluation and plan update to ensure the proper program for building health. As on any journey, unexpected issues arise and are handled through acute visits available daily.  By building health through therapy and keeping your healing on track through re-evaluation we correct causes to regain health.
Maintain Health (1-year cycles)
You've discovered your causes, mapped your journey, addressed your causes by doing corrective care and regained your health. You're officially on your New World Adventure!
You've reached the point along your journey where you can breathe deeply and relish in your good health.
It's time to fulfill your purpose.
We'll continue to meet with you biannually or annually to review your Health Maintenance Plan, and prescribe evaluation & therapy as needed.  We'll provide acute care as needed so that your health stays on track.  Think of us as your friendly support crew; we love to see our patients thriving in good health and happiness, and we'll do what it takes to make that happen.
At PND, our core values are Integrity, Positivity, Commitment, and Growth.  Great things happen when we partner with honesty, a positive attitude, and the desire to do what it takes to build a high level of health.  When you look and feel your best, we know we've done what we're here to do and that you'll do great things.
Build Health. Live Well.