What a Naturopathic Patient Looks Like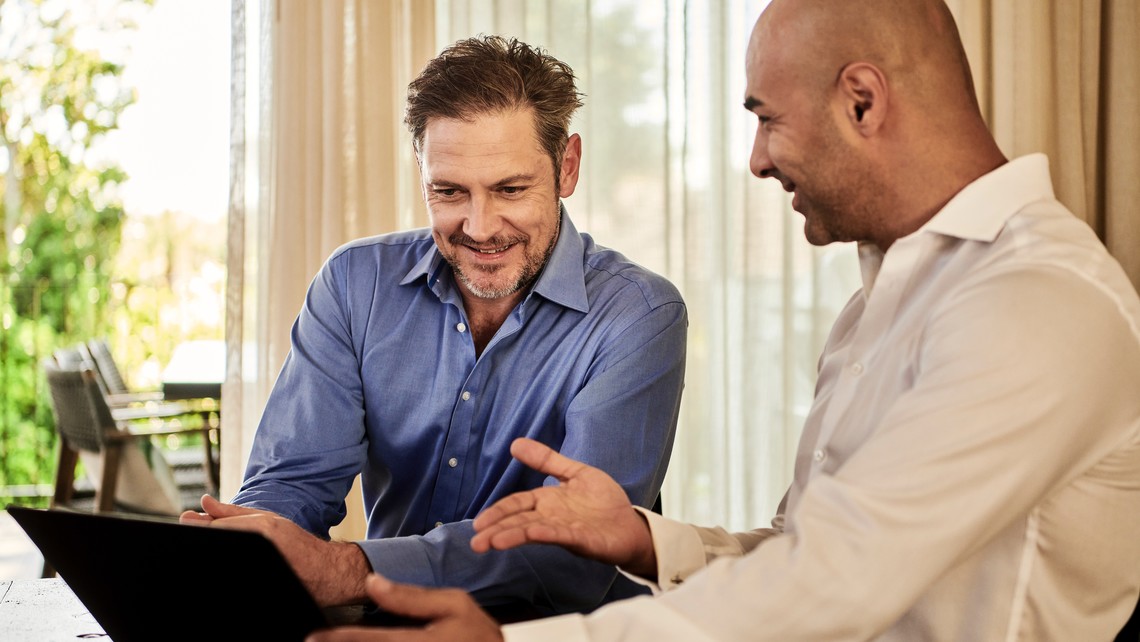 It's common for people who have not yet experienced Naturopathic Medicine to wonder, "Who can benefit from naturopathic medicine? Am I a good candidate?" 
Let me begin with the simple answer: Everyone can benefit from seeing a naturopathic doctor. I have found that patients seek naturopathic care because they want to be active participants in their health and wellness and address the actual causes, or else they have been unable to find good solutions to their current healthcare problems and nothing seems to be working. 
It is very common for patients to refer friends and family through word-of-mouth, and the conversation usually begins with something like: "I've finally discovered a way to treat the causes of my irritable bowel! And the solution wasn't what I had expected…"   
When our patients recommend us to friends and family, some of the most common reasons for the referral include:
I appreciate being proactive about my health.
I like being an active participant in my healthcare.
Instead of just blocking my symptoms, my doctor addresses the root causes, so I actually become healthier.
My doctor takes a holistic approach to my care. It's not unusual for the approach to address nutrition, physical activity, spiritual wellness, stress and anxiety levels along with prescribing natural herbs and nutrients to boost my wellness.
My appointments are never rushed; instead of ushering me out in 10 minutes, my doctor spends 30-45 minutes with me, reviewing my progress and going over my health management practices and routines.
I finally feel heard.
I have hope for the first time in a long time.
It is not unheard of for patients to break down into tears during their first visits. Some people come to us after years, even decades, without feeling as if their previous physicians have been listening to their problems, pains, and concerns. Some patients have tried one prescription pill after another, each one with its own side effects—and none of which ever actually resolved the issue.  When we get to the core issue and offer a path to healing bent up emotions are released as it's a long time coming to finally get somewhere. 
Here are some excellent reasons why patients decide to see a naturopathic doctor:
Patients who have chronic illnesses may decide they don't want to be on medications for the rest of their lives. We can help those patients with root cause treatment to improve overall health and wellness.
Patients who are dissatisfied with conventional healthcare will often seek us out for a more natural and holistic approach. These patients are looking for safe, natural treatments and lifestyle changes to improve either specific conditions or general health.  They are wondering is there anything beside drugs and surgery I can do to improve my health.
On the other hand, since we are well-versed in drug-herb and drug-nutrient interactions, we see many patients who wish to utilize our naturopathic care in tandem with conventional medicine. We can prescribe therapies, natural medicines and other natural solutions that will not interfere with our patients' conventional care solutions. 
We strive to discover the root causes of our patients' health problems, and patients often see us because they are tired of putting on the proverbial band-aid. They want to be healthy in all aspects: body, mind, and spirit. They have come to realize that wellness is a continuous journey—and every journey needs a guide. We are that guide.
People come to us for all sorts of medical issues. The most common of these are:
Gut Health
Anxiety and Depression
Allergies and Autoimmune Disorders
Hormone Imbalances
Fatigue
Insomnia
Pain / Chronic Pain
And finally, here are some common characteristics of patients who seek out (or express curiosity about) our holistic care:
They want to collaborate with their physician to identify individualized solutions to their healthcare needs. 
They wish to take responsibility for their health and partner w/ an expert establishing a relationship built on mutual trust, respect, and dignity.
They are seeking a different perspective on a health or wellness issue. 
They have exhausted other solutions and have concluded that it's time to think outside the box when it comes to their healthcare management.
They desire an active role in the treatment of current symptoms and the prevention of future illnesses. 
They want to gain a better understanding of how their bodies work and how lifestyle choices can affect their wellness.
They are looking for a safe place to speak without fear, free of judgment.
They are ready to treat the actual causes and do what it takes to correct their health concerns because they are sick of being sick.
If you are ready to take charge of your own health and wellness, please reach out. We are ready and waiting to collaborate with you on your journey. Let's partner to build your optimal health!
Build Health. Live Well.